Living in an empty new apartment can be pretty depressing. Bringing in old furniture and other things can also reduce the appeal and feel of the apartment. So what should you do to make it worth living and enjoy living in the new apartment?
Here are some quick tips to make your dwelling look homier and more inviting.
Tips to Decorate a New Apartment
When you move into a new apartment, it can be hard to make it feel like home. Here are a few tips to help you decorate your new apartment, so it doesn't look empty:
What to Buy, What Should I Avoid Buying?
When you move into a new apartment, it can be tempting to go out and buy a bunch of new furniture and decorations to make it feel like home. However, this can quickly become overwhelming and expensive. So instead, start with the basics and gradually add new pieces over time.
Here are some things to keep in mind when you're buying something for your new apartment:
Focus on function first. Think about how you'll use each room and what furniture will be most useful. For example, a dining table or bar cart may be a priority if you entertain often. A comfortable desk and office chair should be at the top of your list if you work from home.
Choose quality over quantity. It's better to have a few well-made pieces that will last than a bunch of cheap items that need to be replaced sooner rather than later. When shopping for furniture, look for solid wood construction and avoid flimsy particleboard or plastic options.
Consider your layout carefully. Take measurements and map out where each piece of furniture will go before you start buying anything. It will help you avoid later problems, like realizing your couch is too big for the living room, or your coffee table blocks the TV.
Stick to a budget. It's easy to get carried away when furnishing a new space, but staying within your means is essential. Set a budget for each room and stick
Furniture for Small Spaces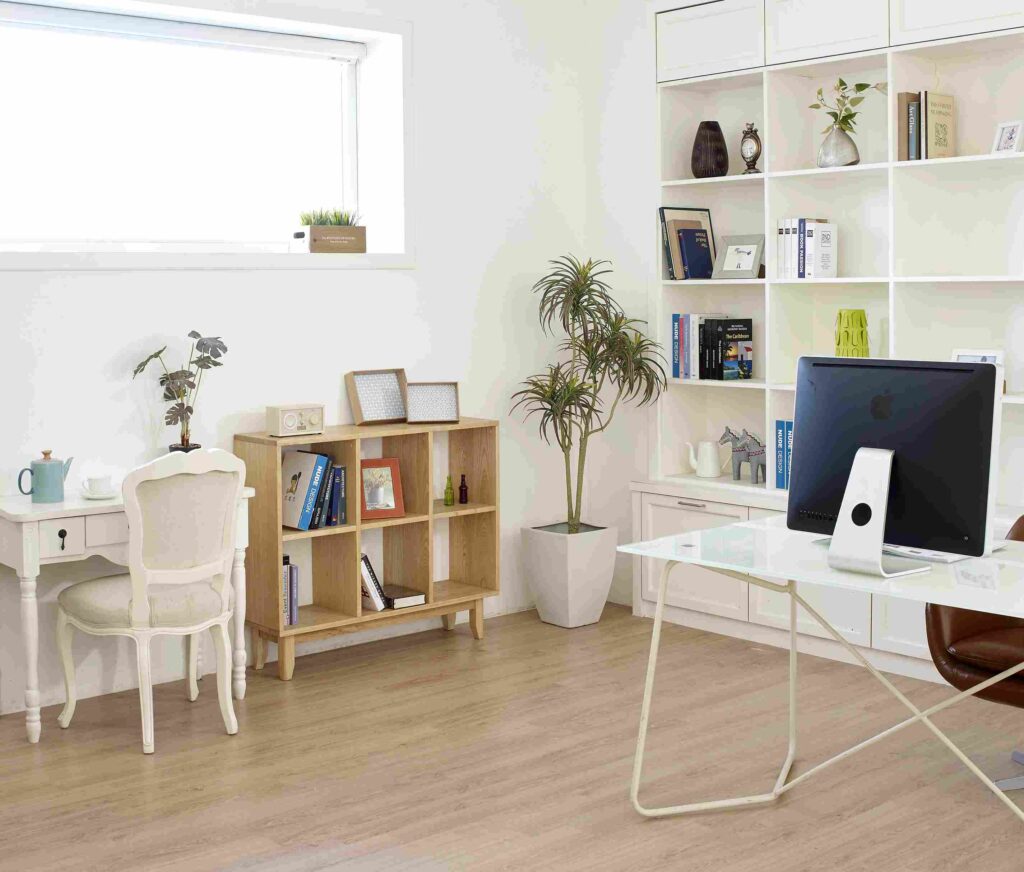 Small spaces can be challenging to furnish, but there are ways to make them work. Keep reading for furniture ideas for small spaces.
When it comes to furniture for small spaces, the key is choosing both functional and stylish pieces. For example, a coffee table is necessary for any living room but opt for a slim, round table instead of a bulky square one. An ottoman with storage inside can serve as a coffee table and extra seating when guests come over.
If your space is limited, choose a loveseat or sofa instead of a full-sized couch. You can also put two chairs together to create a makeshift sofa. Look for chairs that have additional features like built-in storage or footrests.
End tables are another essential piece of furniture for small spaces. Skip the clunky ones and go for something sleek and modern. A nesting table set is perfect because you can use them together or separately, depending on your needs.
A bar cart is excellent for entertaining but can also double as an end table or coffee station. If you don't have room for a full-fledged bar cart, try a smaller rolling cart that can fit next to your sofa or chair.
Remember storage! Bookshelves are essential in any home but take up valuable floor space. Instead, consider wall-mounted shelves or even floating shelves. These will give you plenty of room to store books, magazines,
Effective Storage Tips
If you're moving into a new apartment, chances are it will feel pretty empty at first. But don't worry. There are plenty of ways to make your new place feel cozy and inviting.
Here are some storage tips to help you get started:
Start by decluttering your things. It will help you figure out what you need and can live without.
Make use of vertical space. Install shelves or racks on the walls to store things like books,
Colours and Paintings
There are many ways to use colours and paintings to decorate a new apartment so it doesn't look empty. One way is to paint the walls a colour that complements the furniture. Another way is to hang paintings or photos that add interest to the space. Finally, adding colourful accessories can brighten up any room.
When choosing a paint colour, it is vital to consider the room's overall tone. For example, if the furniture is primarily dark, a light wall colour will help brighten things up. Conversely, darker wall colours can add some needed contrast if the furniture is light. Once you have selected the perfect paint colour, it's time to start thinking about the artwork.
Hanging paintings or photos is an easy way to add personality to any room. First, choose pieces that reflect your style and interests. If you need help figuring out where to start, consider using family photos or vacation snapshots. Next, you can place the matching frames and hang them in a grid formation for a polished look.
In addition to paintings and photos, adding some colourful accessories can enliven a space. Look for throw blankets, vases, and other décor items in colours that complement the walls and furniture. With creativity, it's easy to transform an empty apartment into a stylish and inviting home!
Accessories that Bring Life to a Room
When decorating a new apartment, one critical thing to remember is that accessories can make all the difference. Accessories can help complete a look and add personal touches that bring a room to life.
Here are some great ideas for home accessories that will help to make your new apartment feel like home:
Throw pillows and blankets are a great way to add comfort and style to a space. You can never have too many pillows!
Candles are also a must-have for any cozy home. Not only do they smell amazing, but they also create a warm and inviting atmosphere.
Wall art is another essential element in any well-decorated home. It doesn't have to be expensive or fancy – even simple prints or photos can make a space more personal and inviting.
Another great way to add personality to your apartment is with greenery. Plants can help purify the air and liven up any room – plus, they're plain pretty to look at!
Finally, remember the details! Things like doormat
Need More Great Ideas?
Zen Apartments is a Project of RMAAC Developers. We love helping clients buy the best investment properties and convert these properties into perfect dwellings.