Launched in 2021 and scheduled to be completed in 2025, Zen Apartments is a fantastic spot to invest in if you hope to get an extreme mountaintop experience. The appealing surroundings will leave a favourable impression on you, and you will relish unlimited options thanks to the nature of the location. Zen Apartments has received authorization from TMA-Abbottabad. This approval has boosted confidence in Zen Apartments and made it an extra-trustworthy area for people to invest their money. Zen Apartments – a project by RMAAC Developers – is genuinely inspired by Japan's zen gardens where nature meets luxury. It is a perfect getaway from big cities' noise and pollution. Zen Apartments has studio, one-bedroom, and two-bedroom luxury apartments with top-notch hotel amenities, such as a rooftop restaurant, 5-star spa, gymnasium, horse-riding club, and more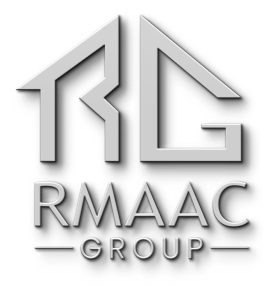 RMAAC Group is a diversified group of companies offering services in several industries, including real estate, digital marketing, and IT services. We have a registered office in DHA-II, Islamabad. Our partners, investors, and clients come from different regions, such as the UK, USA, and Canada. Zen Apartments is an ongoing and most in-demand project by RMAAC Developers, a subsidiary of RMAAC Group.
Hotel Amenities
The amenities you can find at the premises include (but are not limited to):
Elegant, spacious hotel rooms and suites
Panoramic views of the hill station
Rooftop fine-dining restaurant
5-star spa
Gymnasium
Conference room (multi-purpose)
Visitor parking spaces
Lodging Selection
Enjoy the luxury of tranquillity at the hotel apartments. Choose from a range of serviced
apartments, including:
Standard Rooms
Deluxe Rooms
Suites
Each room has its character and charm, particularly in simplicity and functionality.
Frequently Asked Questions
Have questions? We're here to help
Where are Zen Apartments located?
Zen Apartments is located among the lush greens of Barian Valley, Nathia Gali.
What type of apartments is available at Zen Apartments?
Zen Apartments offers service apartments in different sizes and accommodations, including studio, one-bed, and two-bed apartments.
What are the prime amenities I can find at Zen Apartments?
Zen Apartments offer numerous amenities, including 24/7 maintenance services, secured parking, a swimming pool, a health club, and a rooftop restaurant.
How can I invest in Zen Apartments?
Investing in Zen Apartments is easy. All you need is to contact us @ +92-309-188-8879 and visit our office, located in  DHA-II, or connect with our marketing partner: Zameen.